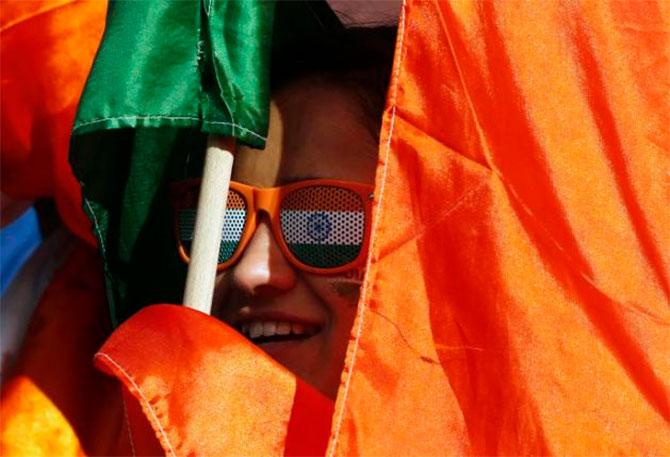 In a row of non-descript rooms along the third floor corridor at Electronics Niketan in the national capital, which houses the information technology department, people are busy sorting thousands of resumes these days.
More than 8,000 professionals, most highly qualified and skilled, have responded within 15 days of an online call by the National Democratic Alliance government, seeking talent from across the globe.
Earlier this month, mygov.in, the portal that acts as an online interface between the people and ministries, flashed a question on its screen at the beginning of this month: "Want to work for government?''
It gave an instant solution, too: "Apply here'', with the caveat that submission of resumes did not guarantee engagement or employment.
The official website of the Prime Minister's Office (PMO) did the same.
The caveat hardly inhibited Indians, not only from within the country but overseas as well, from trying their luck.
A mygov.in official, at the centre of it all, told Business Standard that applicants include professors at Ivy League universities such as Columbia, Cornell and Yale, software engineers working with Silicon Valley companies (Apple, Google, Facebook and the like, though names were not confirmed);  top health care researchers; and data scientists from the West.
Back home, recently retired army officers, former bureaucrats, Indian Institutes Management professors, and journalists have offered their services.
Another 15 days are left for the ''job'' window to close, and officials believe resumes will keep pouring in. The total number might be close to 20,000.
"People are not applying for perks or status, they just want to contribute to nation building," is how an official described the response to the government's job invitation.
He also pointed out that the openings will be for work on contract, mostly for three years.
The number of jobs on offer is not clear though.
Applicants have been invited to apply for roles across 12 categories – editorial writers, researchers, software developers, data scientists, graphic designers, video editors, digital content script writers, advertising professionals, senior management, academic experts, social media experts, and app developers.
The mygov.in official that this newspaper spoke to laid out a road map of how things would roll out.
To begin with, the urban development ministry is learnt to have already raised its demand for talented people to work for the Smart Cities project. Engineers to designers, app developers to data scientists – they are all in demand for Smart City projects.
Short-term interns have been hired from outside the government for long, especially in the finance ministry and the Planning Commission (now NITI Aayog). The latest job invitation is being seen as a new initiative for the scale and the profile of the work involved.
The idea of keeping a large list of talent as a bank across diverse fields, like in an employment exchange, has not been tried before either.
As the mygov.in team, of about 45 (spanning content and backend technology) employees, sifts through the CVs to put them in separate buckets, there are plans to grow the numbers – of both staff and number of users.
Made popular through inputs on Prime Minister Narendra Modi's Mann ki Baat programme,mygov.in is looking to have 10 million registered users by next March, from 3.7 million now.
In the first phase, 100-odd applicants would be selected from this list for placement in various government ministries and departments. That will follow levels of filtering including a final round of interviews – either in person, on Skype or phone.
The second phase would be more innovative – new roles would be created, depending on the quality of CVs that the government receives.
Finally, the government was aiming to build a large talent pool and circulate it among ministries, departments and think tanks for future use.
[source;rediff.com]