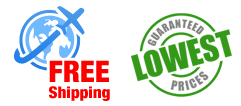 Garcinia Green Tea Formula is the is especially good for weight loss because of its appetite-blocking abilities. Assist with appetite control and loss of energy. Natural weight-loss supplement. The combination shows satisfactory results accompanied with a good healthy diet and exercise program
Bhringraja has been used in various hair related problems like hair-fall, premature graying of hair and baldness. It strengthens the roots of the hair and makes them healthy.
Helps Control Gray Hair
Helps strengthen the roots of the hair
Industry-best products backed by our knowledgeable staff of customer support specialists have made Stbotanica Remedies a best seller in natural weight management supplements
PURITY: 100% safe and natural. No fillers or artificial ingredients. We use only the very best, natural ingredients.
Product Ingredients:
StBotanica Bhringraja contians extract of Bhringraja (500 mg.) (Eclipta Alba linn.) (Plant).
Size:
90 Veg Capsules Each Bottle
Dosage/How to Use:
For Adults, take one (1) veggie capsule after meal, 1-2 times a day with water or as directed by healthcare professional.
Veg/Non Veg: Veg
WARNING:
Pregnant or nursing mothers, children under 18 years of age and individuals with known medical conditions should consult a healthcare practitioner before using any dietary supplement. Store in a cool, dry place.
Exipry Date:
Best to use 3years from the date of manufacture.
[source;Medindia]