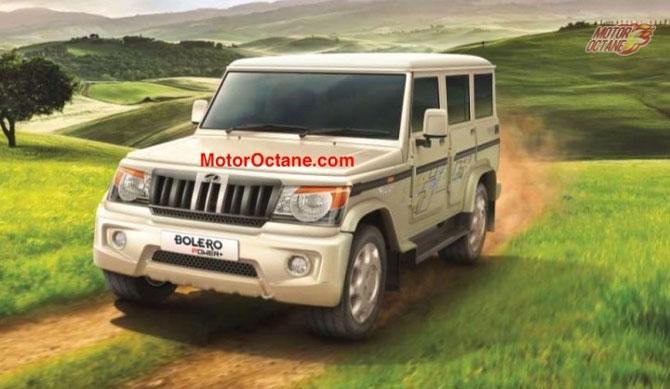 Mahindra & Mahindra (M&M), on Monday, launched a new variant of its sports utility vehicle Bolero, starting at Rs 659,000 (ex-showroom Mumbai), nearly Rs 100,000 cheaper than the existing range.
Mahindra Bolero Power+ design
There isn't a major change in the styling. A new front grille and new body decals have been added. This is now, under 4 metres.
So, the duty on this SUV is lower and it will even have a lower sticker price. The bonnet area and the bumpers of the Bolero have been shaved off to make it of this length.
Mahindra Bolero Power+ interior
Here as well there isn't a major change. The seats have been improved with better cushioning and this makes it a strong case for itself.
Mahindra Bolero Power+ mileage
City: 12 km/l
Highway: 14 km/l
ARAI: 16.5 km/l
Also, voice command feature has trickled down from the existing Mahindra products even into its best-selling SUV. There is no difference in the space offered on this SUV. The digital instrument cluster is still being offered on the Bolero Power+.
The Bolero Power+ will be a seven seater. Mahindra has a strong hold with this SUV in the rural parts of the country and it will not want to loose out on it. This new compact SUV will in fact make the offer a lot more tempting.
Mahindra Bolero Power+ engine
This is where a major change has happened. The 1.5-litre engine — mHawk D70 — used in Bolero, produces 70bhp and 195Nm of torque.
The same engine that is used on the TUV300 and the Nuvosport. It has been detuned for better efficiency. This new engine is more powerful (on paper) and the company claims it to have better performance too.
It comes with a five-speed manual transmission only. There won't be AMT, atleast not at the moment. And of course there is micro hybrid too.
This is a three-cylinder engine as well. There won't be any other major changes in it. Mahindra has downsized its massive Bolero engine and it is still at par in performance with the older engine.
Mahindra Bolero Power+ mileage
The new Bolero will return about 16.5 km/l as per the ARAI figure. This is more than the old Bolero. Making it more fuel-efficient too.
Mahindra Bolero Power+ variants
This new compact SUV is offered in SLE, SLX and ZLX variants. The ZLX is the top-of-the-line version. Mahindra has to clarify if the older Bolero will be sold.
"With its higher power, enhanced fuel efficiency and lower price the new variant presents a great value proposition to the buyer. The vehicle has proved itself over the years in all kind of terrains and continues to be a bestseller," M&M president & chief executive (automotive) Pravin Shah told PTI.
The SUV continues to be attractive for buyers and has ability to carry seven people on board comfortably, he added.
Since its launch in August 2000, M&M has sold over 900,000 units of the Bolero till date.
The new variant comes with various features including a digital instrument cluster, a driver information system (DIS), a voice messaging system and the fuel-saving micro hybrid technology on the top-end version.
The Bolero Power+ also comes with an engine immobiliser which shuts down the engine if any key other than the owner's is used ensuring safety of the vehicle.
"I am sure that the Bolero Power+, with its overall better value proposition, will heighten its appeal not only amongst its core customers but also excite more buyers," Shah said.
Powered by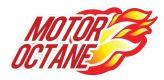 MotorOctane.com is your one stop shop for news, views and reviews from the automotive industry. It is meant for car and bike enthusiasts- whether they are considering a new purchase or just wanting to stay abreast of the industry.
[source;rediff.com]