Looks like you can add White House Black Market to the list of brands surprised by last week's election result.
The women's clothing chain debuted its third "Inaugural Collection" Thursday, releasing 12 new dresses "inspired by contemporary as well as retrospective first lady fashion and inaugural style."
But if one of the dresses in the collection looks familiar, perhaps it's because the $300 cold shoulder gown is a pretty darn closetake on a Donna Karan dress Hillary Clinton wore to a White House event in 1993.
Clinton called the dress "one of her favorites" in an interview with Lenny Letter in Oct. 2015, explaining that it was also pretty controversial at the time.
"I do love to fool around with fashion and have some fun with it. And so I wore this, and a lot of the political pundits [said]: 'What is the meaning of this?' and everything. I thought it would be fun! You've got to still have fun in all of these different roles that you're in or I'm in or anybody is in their life. So this was one of my favorites. It's in the Clinton library, if anybody ever wants to see it."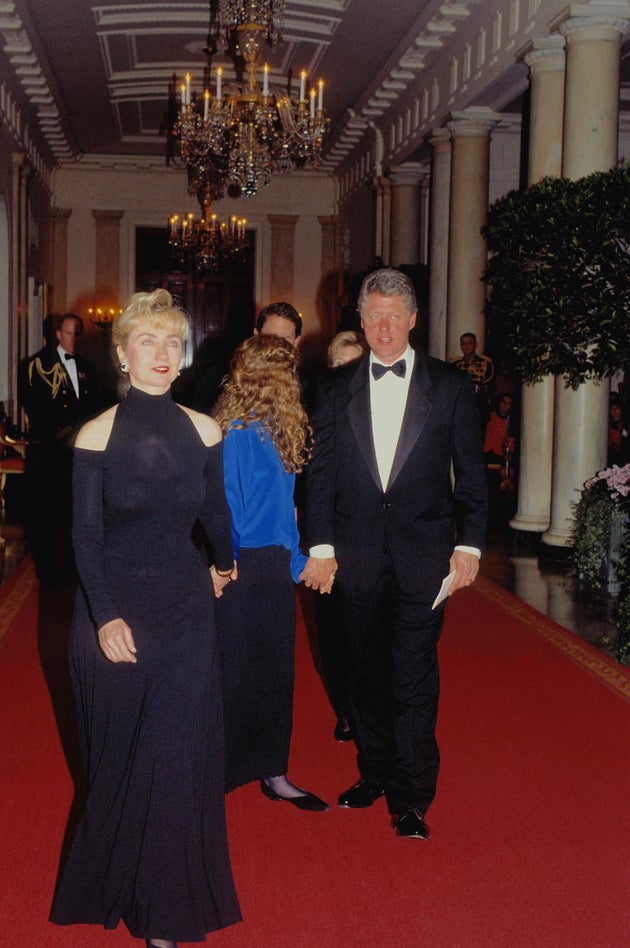 White House Black Market hasn't yet responded to an inquiry about the design inspiration, but we think Givhan's tweet pretty much speaks for it all. Sigh.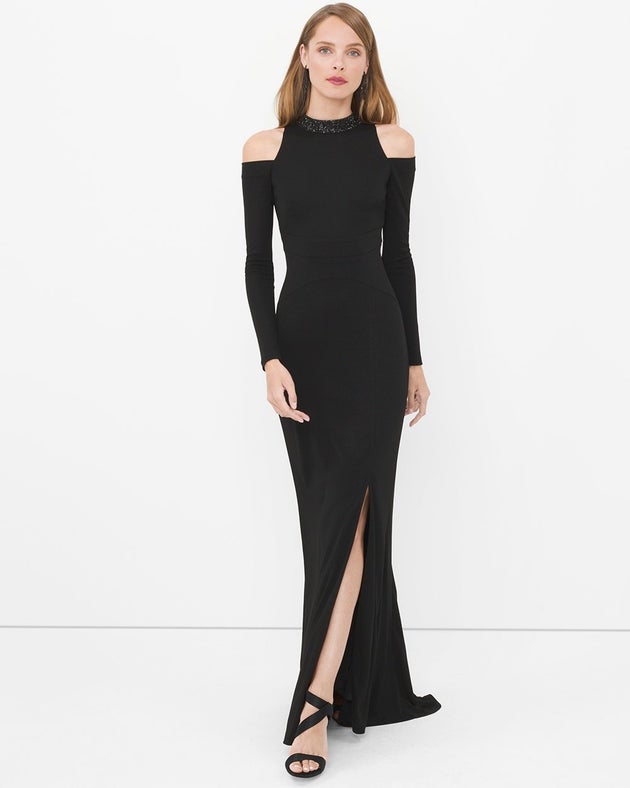 [source;huffingtonpost]