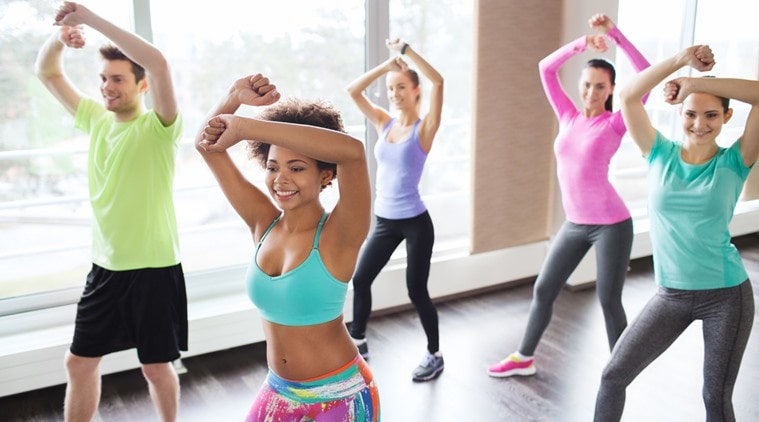 If you are interested in taking up zumba, be mindful of a few do's and don'ts — wear the right clothes and light-weight sneakers, suggest experts. Zumba experts Namrata Sinha and Jyothika Dwarakanath have shared their advice:
* Zumba is for every age. There are no pre-skills required. Key for beginners is to keep their hands and feet moving until they get into the grove. It's a very easy to follow routine.
* Make sure that you wear the right clothes that provides ease to move freely. Wearing the right kind of footwear is imperative to having a good workout session. Wearing light-weight sneakers will help you with the swift movements and actions.
* You should definitely fuel up before your Zumba session but keep that light, may be some fruits and nuts.
* Don't judge yourself in your first class. You may go right when others are moving left, and that is just okay. It takes two to three classes to be familiar with the routines. Hold on tight, and be regular to get a hang of the routines.
* While selecting a zumba class, be extremely careful in choosing soft floors with the right level of friction since zumba involves a lot of bouncing and brisk movements. A wooden floor is your safest bet.
["source-indianexpress"]